Property Finder Certified as a Great Place to Work®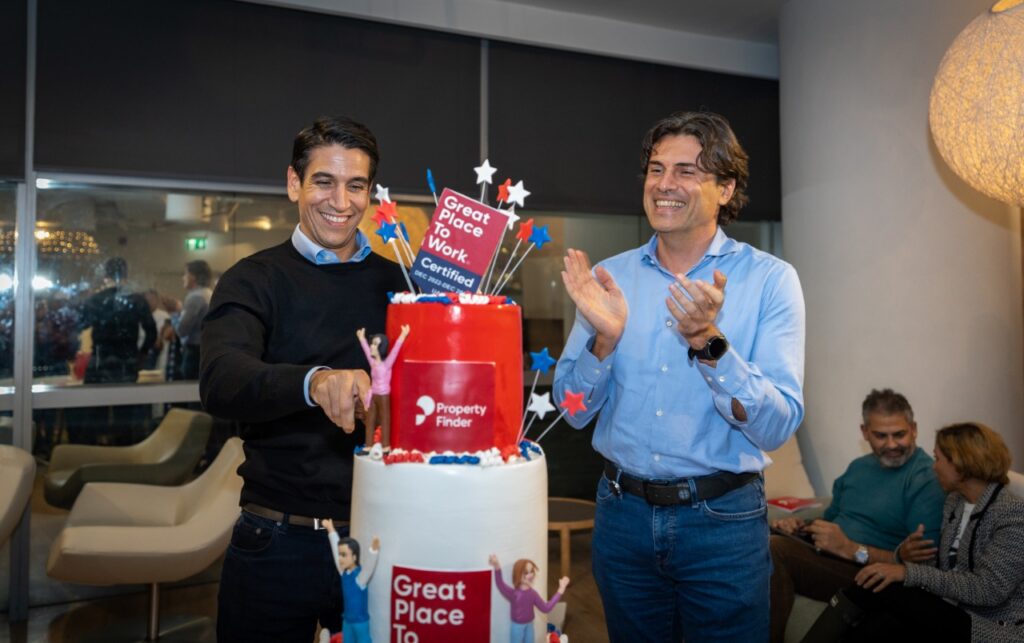 Property Finder, MENA's leading Property Portal, today announced it has been recognised as a Great Place to Work® company across its offices in the region, including UAE, Egypt, Turkey, and Bahrain.

The Great Place to Work® recognition is based on a confidential survey carried out by all Property Finder employees across the qualifying locations. The survey results highlighted that 88% of Property Finder employees voted the company a Great Place to Work, while 93% stated, "I am proud to be working there [at Property Finder]." The achievement was made possible through the various initiatives adopted by Property Finder, which focus on fostering a culture of shared success, employee well-being, engagement, and learning and development.

Great Place to Work® is the world's leading authority on workplace culture, employee experience, and leadership behaviours that have yielded market-leading revenue, employee retention, and improved innovation. By extensively analysing survey results, the coveted recognition is based on current employees' work experiences at the firm. 

In recent years, Property Finder has nearly doubled its headcount whilst maintaining a solid shared culture that elevates, empowers and amplifies a growth mindset. Property Finder is home to an exciting mix of digital innovators who use their strengths and expertise to build outstanding products. Recently the company also announced Golden Visa schemes to eligible tech, data and leadership employees. Investing in people and enhancing their experience remains a key strategic focus for Property Finder across the region.